About the BIG Give
Every year on the first Saturday of June, churches across Canada of all denominations show their neighbours the unconditional love of God by giving, for free, asking nothing in return.
"I was on my deck, smelled the BBQ at the church down the street, went over and got a free burger and some other free things I needed. I went to the church for the first time the next morning, found out who Jesus really was and how much he loved me. My life has been changed ever since."
Join us this year and see what happens in your church neighbourhood.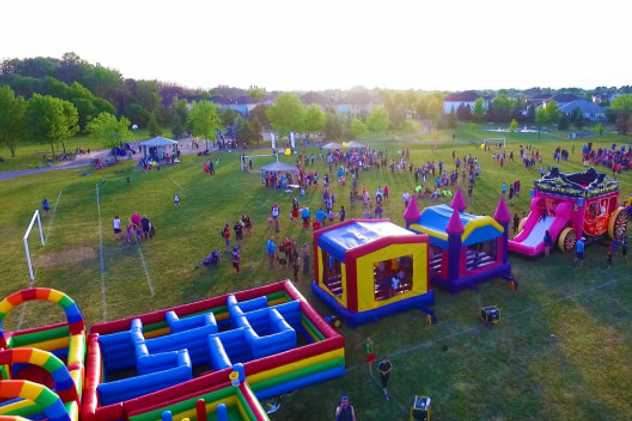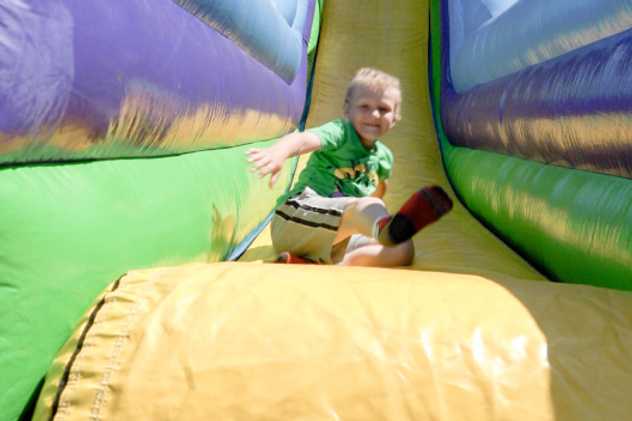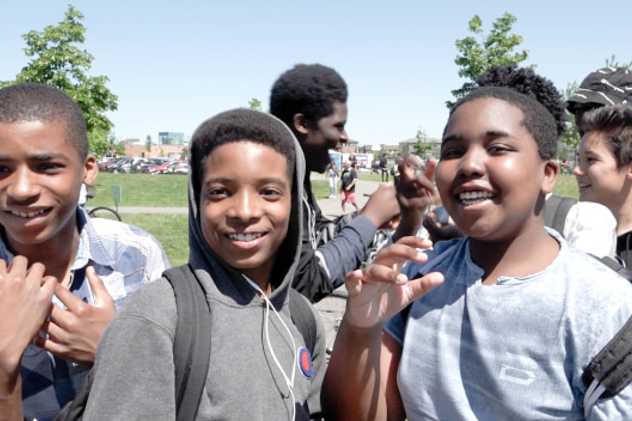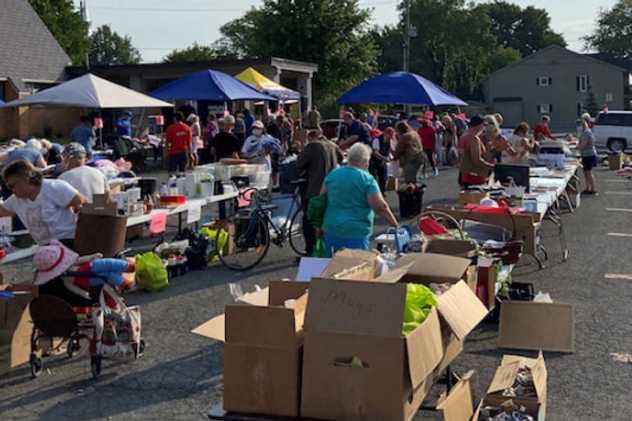 "It's the best outreach event we've ever been a part of."
It's amazing how a free gift can build a bridge into your community. And it's so simple. We've seen churches offer free garage sales, car washes, BBQs, movies in the park, pony rides and face painting. Some churches even provided free haircuts and bouncy castles for kids. Whatever you do, make it free.

Get your church to join with thousands of other Christians across the country for a unified day of giving extravagantly on Saturday, June 1, 2024. Click on your region below.

Don't see your area? Talk to us about becoming a regional champion.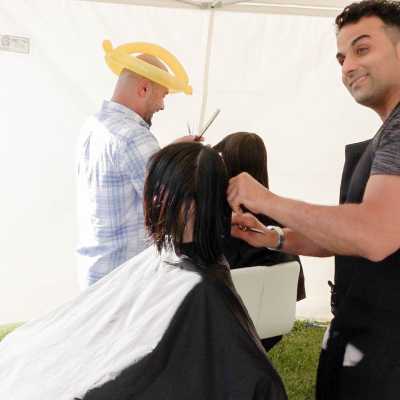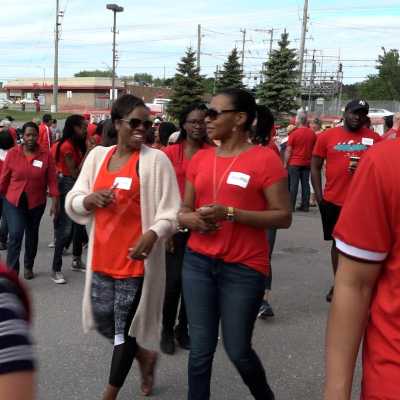 2015
55 participating Churches in the Ottawa area
2016
66 participating Churches in the Ottawa area and the surrounding communities
2017
92 participating Churches in Ottawa, Arnprior, Toronto (GTA), Montreal, Brockville, Cornwall, Sidney BC, Simcoe and other communities!
2018
130 participating Churches in Ottawa, Arnprior, Cobden, Pembroke, Toronto (GTA), Montreal, Brockville, Cornwall, Prescott, Morrisburg, Perth, Lindsay, Brantford, Brighton, Gatineau, Rockland, Pickering, Hamilton, St. Catharines, Sidney BC, Charlottetown PEI and many other communities!
2019
137 participating Churches in Ottawa, Arnprior, Cobden, Pembroke, Shawville, Lively, Toronto (GTA), Montreal, Brockville, Cornwall, Morrisburg, Perth, Almonte, Lindsay, Port Hope, Brantford, Burlington, Chatham, Brighton, Gatineau, Alymer, Rockland, Pickering, Hamilton, St. Catharines, Sidney BC, Creston BC, Charlottetown PEI and many other communities!
2022
52 participating Churches in Ottawa, Arnprior, Carleton Place, Pembroke, Lively, Toronto (GTA), Brockville, Perth, Port Hope, Montreal QC, Shawville QC, Sidney BC, Truro NS, Amherst NS and many other communities!
2023
With the pandemic behind us, we had 70 churches participate in 2023. We continue to grow with a few new cities joining us this year: Aylmer ON, Sarnia ON and Spencerville ON. We had 42 sites in the Ottawa/Ottawa Valley, 6 sites in the GTA, 10 sties in Quebec and 12 sites in other Canadian communities.
History of the Big Give
The idea of a citywide "Big Give" dates back to 2009. A local church in Ottawa had just completed The 40 Days of Community by Rick Warren. The challenge at the end of the book study was to find a church-wide project that would reach the community in a unique way.
Kathy Blakely woke up early one morning with the idea of a free garage sale. It was something that was easy to do and wouldn't cost the church a lot of money. As she shared her vision with others, it became evident that this was a "God idea." The first Big Give was held that year, and Kathy had a dream to see churches all over the city do the same thing on the same day.
In 2014, Richard Long of Love Ottawa heard of the idea and approached Kathy about partnering together. A committee was formed, and in June of 2015, 55 churches across the nation's capital joined together for a unified day of radical giving.
Through the ongoing partnership with Love Ottawa and One Way Ministries, the team hopes the event will continue to grow and be an incredible blessing to communities in Ottawa and across the country.
The Big Give team
We're a group of volunteers who have seen how much God can use our free gifts to build bridges between our churches and the communities they serve.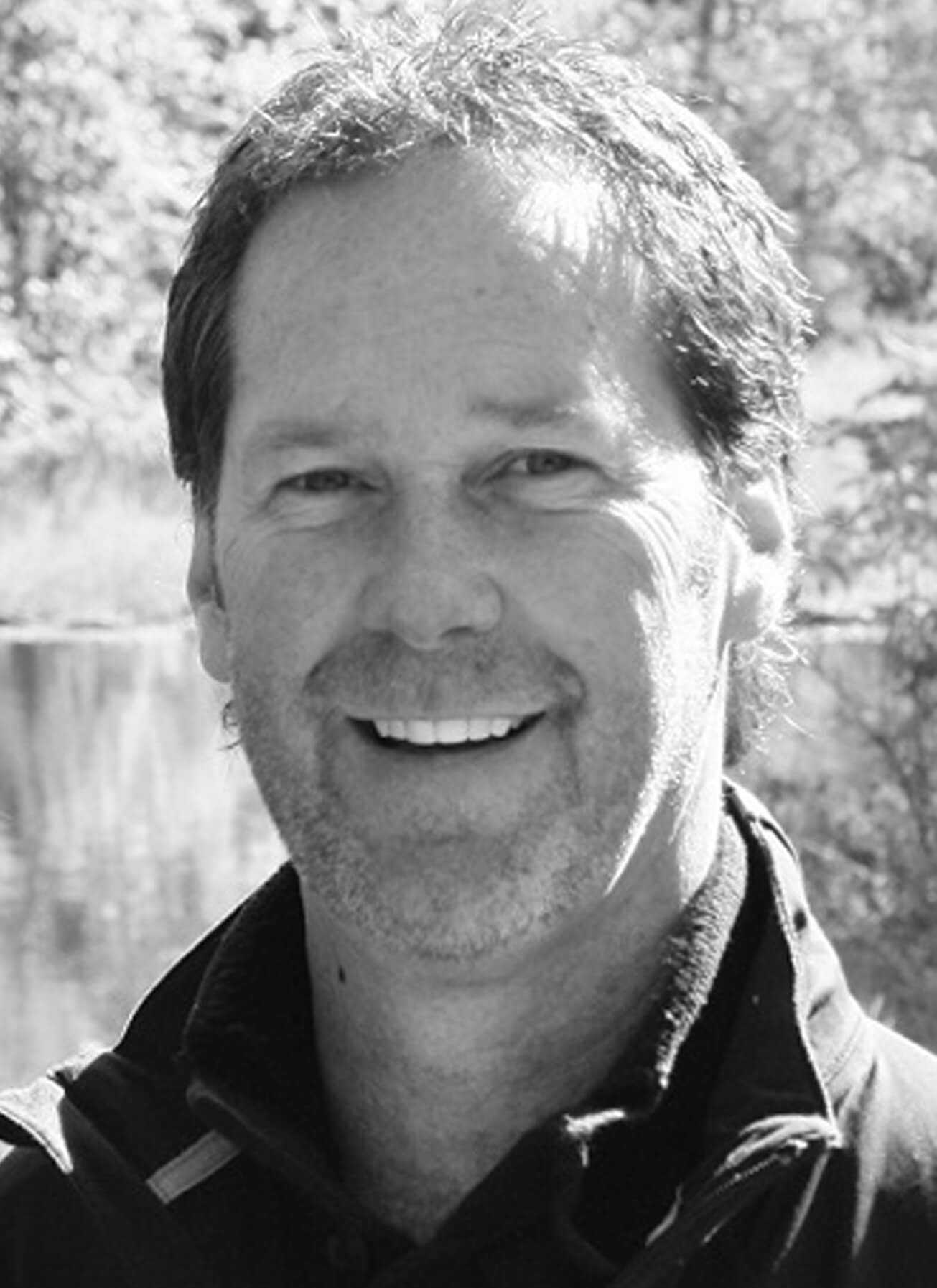 Wayne Mosley
Director
Wayne is a life-time believer/follower of Jesus Christ. Married to Debbie for 45 years, he is the father of
three adult children and grandfather to seven beautiful grandchildren. Wayne has held several Executive
positions at a national corporation. While maintaining a successful business career, he has also served as
a worship leader, held director and leadership positions with several para-church ministries including
Whitestone Canada, Jericho Road, Leader Impact, Souly Business Canada, and in 2009 Wayne co-
founded The Big Give with Kathy Blakely. With the shared vision of a dedicated team of passionate
volunteers The Big Give has grown to become a national movement of generosity where we help
churches across Canada build bridges to the communities around them. Wayne believes the best way to
introduce people to Jesus is to show them God's unconditional love in a tangible way. "They will know
we are Christians by our Love"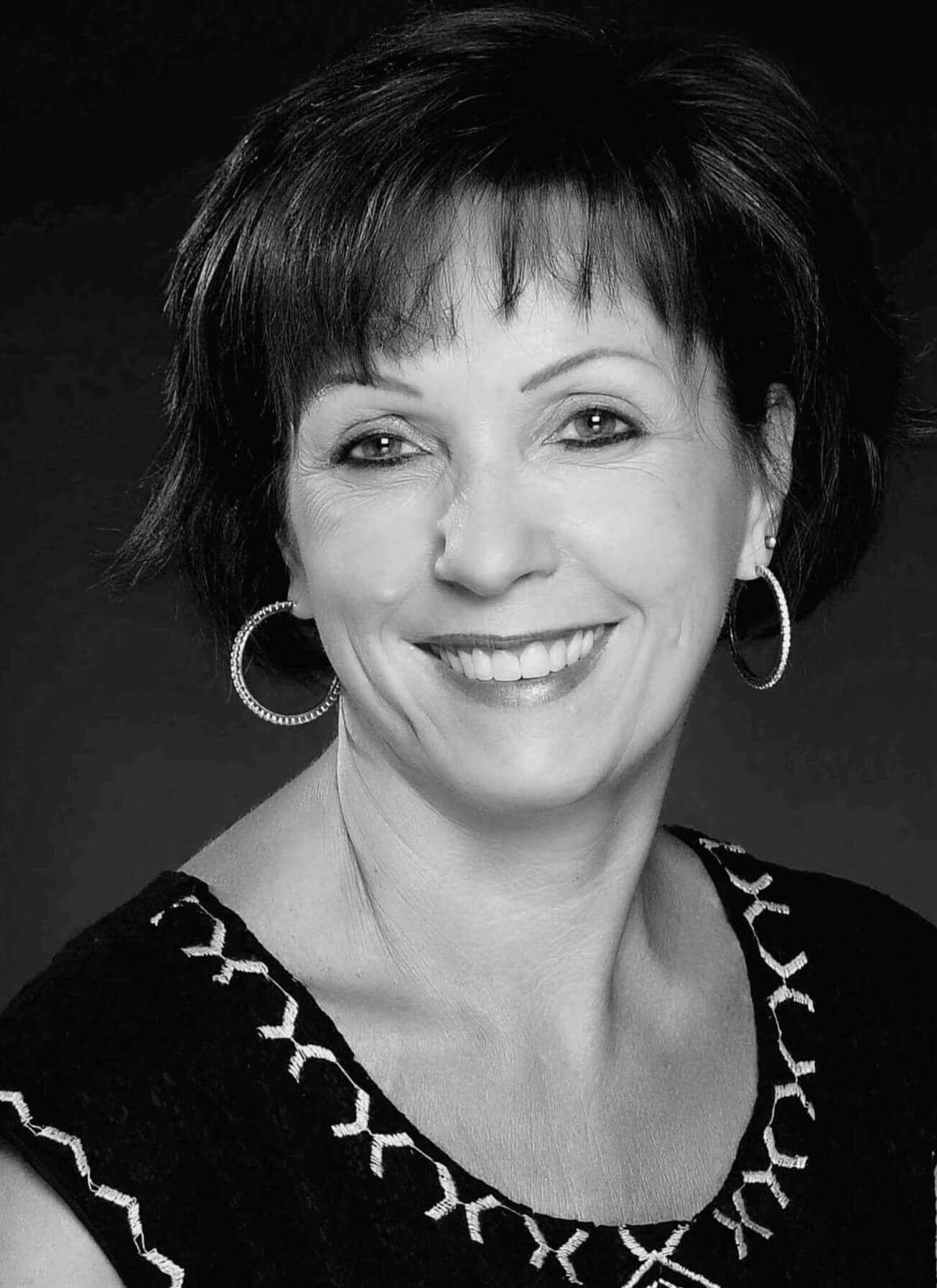 Kathy Blakely
Director
Kathy has been involved in outreach her entire life. Growing up in small town Nova Scotia, ministry was always first and foremost in her home. She has been a wife to Pastor David Blakely for over 40 years serving in several churches during those years. Kathy now serves alongside David in his ministry as the Assistant to the Superintendent for Resources of the Eastern Ontario District of The Pentecostal Assemblies of Canada.
Kathy has a passion to see the unchurched experience the love of God in unique ways. She was officially on staff at Bethel Pentecostal church in Ottawa for 13 years at which time she saw thousands of people attend The Gift of Christmas. In 2009 she founded the first Big Give. Her dream became a reality when The Big Give went nation wide in 2018. She is thankful for a loyal, supportive group of family and friends who have supported her dreams and visions. She is a mom to two amazing children and gramma to 5 grandsons. She teaches piano to many students and works at Tubmans Funeral Home providing music for those in their time of loss. Kathy looks forward with anticipation to seeing what the Lord has in store for the future.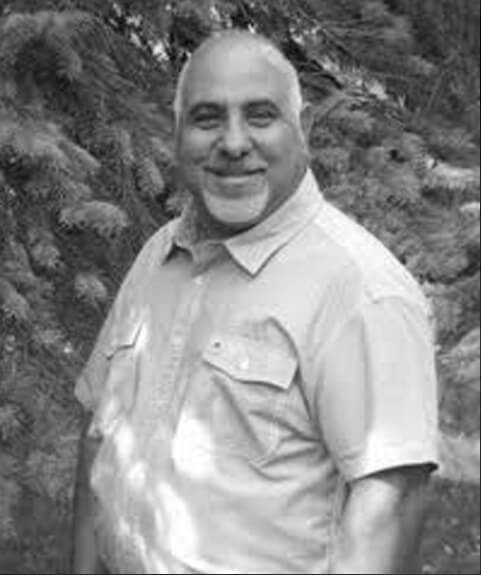 Dan Colantonio Jr.
Dan currently serves Highway Gospel Church in Scarborough, ON, as the Lead Pastor. With over 30 years of ministry experience, he has pastored in the cities of Montreal and Toronto and has functioned in a variety of pastoral roles. Dan believes that the local church is not a hopeless institution but is a place of life-giving hope for individuals and entire communities. His passion for The Big Give stems from the deep belief that the church has a unique opportunity to tangibly demonstrate the love of God through service and generosity. Dan continues to faithfully serve in local church contexts with the support of his loving family; his wife Sylvie and three children. Born and raised in Montreal, he has no choice but to cheer for the Habs – waiting for the Cup to return home to Montreal.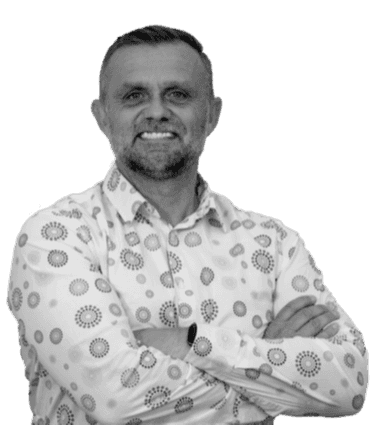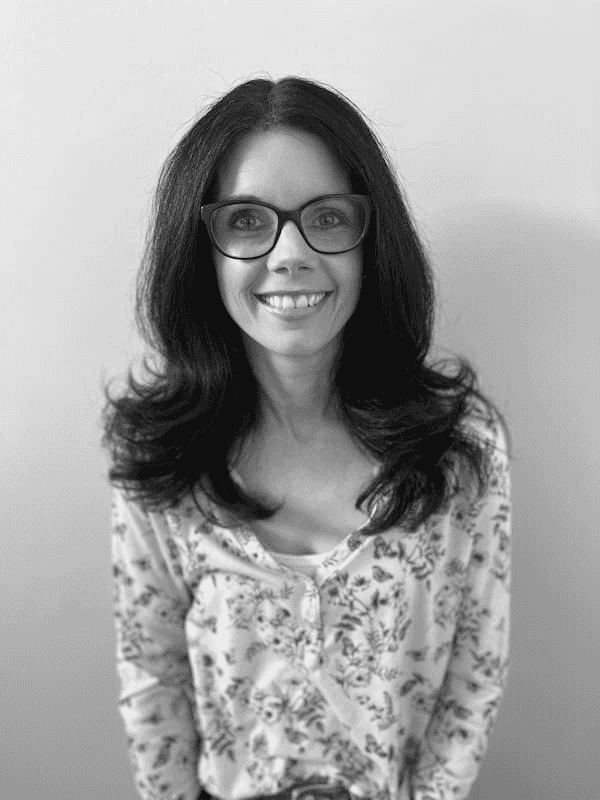 Melanie Farley
Melanie Farley worked as an Early Childhood Educator until she had her 2 children and now she has the privilege of being a stay at home mom where she homeschools her boys. Melanie, along with her husband and children, live in Ottawa and attend Woodvale Pentecostal Church. Melanie grew up as a Pastor's kid and her parents really instilled a love for outreach in her from a young age and she has been involved with The Big Give since it began in 2009.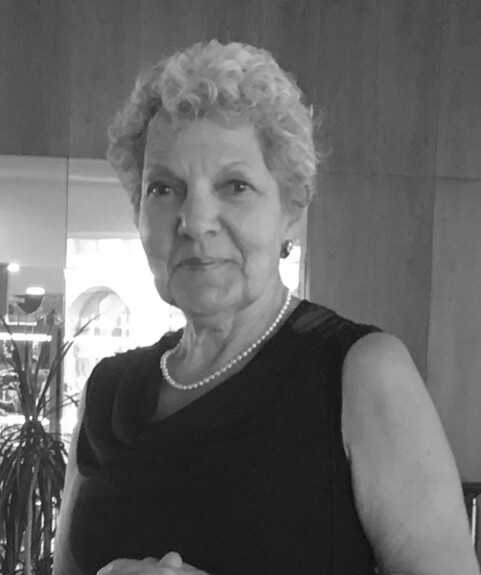 Leah Reid
Mother of three sons and Gramma of two kiddos. I have been a part of The Big Give for the past few years and so look forward to an exciting new adventure in showing Gods Love. I have been praying strategically year round for The Big Give. I bake too and have been known to be called "The Butter Tart Lady! I'm honoured to be part of this great Endeavour.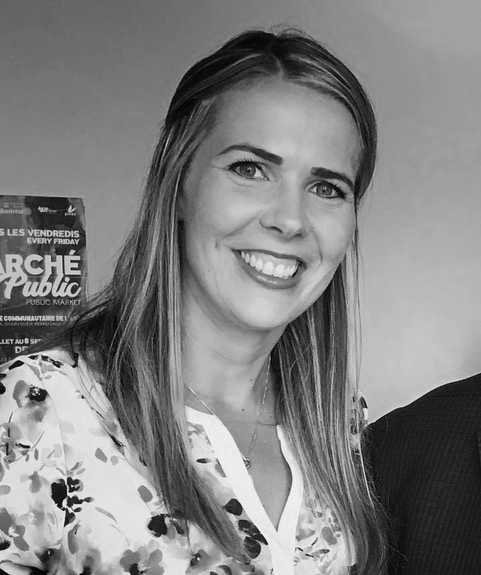 Daria Nardozza
Daria works with the West Island Network, a network of churches collaborating for greater community impact. Her heart is to see churches work together to better engage the neighborhood and has been exploring different ways of doing this for the past couple of years. The Big Give is a growing initiative in the West Island with 9 churches that participated in 2018. Daria loves the way The Big Give draws churches together with the vision of engaging our neighborhoods in unity with loads of kindness and love. When not working, she gets to enjoy toddler life with her 3-year-old son, playing soccer and volunteering at his co-op pre-school being some of the best parts. She also enjoys running, all things food, and hiking mountains with her husband, Matt.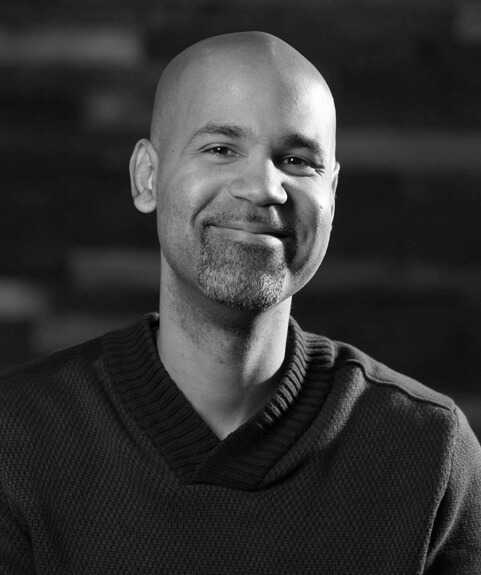 Godfrey Adderley
As the Missions & Outreach Pastor of Global Kingdom Ministries, Godfrey Adderley oversees community engagement and relief work done by the church's ministry groups and local and global partners. Godfrey is a Bible College graduate and began as a volunteer before being called to join the church staff in 2005. Deeply rooted in Scarborough, he has been the recipient of a variety of awards and recognition for his community contributions. Godfrey currently has the privilege of serving on the District Executive of EOND of the PAOC representing the Toronto South Section.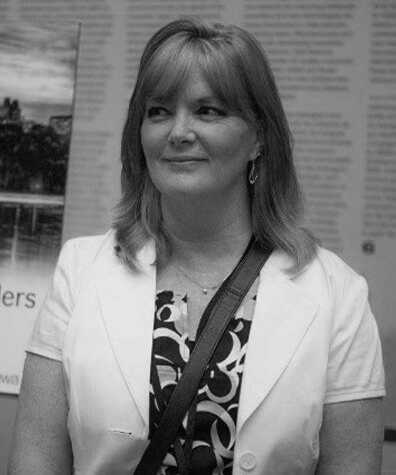 Janice Davey
Administrative Assistant
Janice Davey
Administrative Assistant
Janice has had the privilege of working at One Way Ministries since 2003. She brings her background in customer service and marketing from the high tech industry to her event management and executive assistant roles. She loves being involved in music ministry at her local church singing on the worship team. Janice and her husband Paul have three grown sons, lovely daughters-in-law and beautiful grandchildren.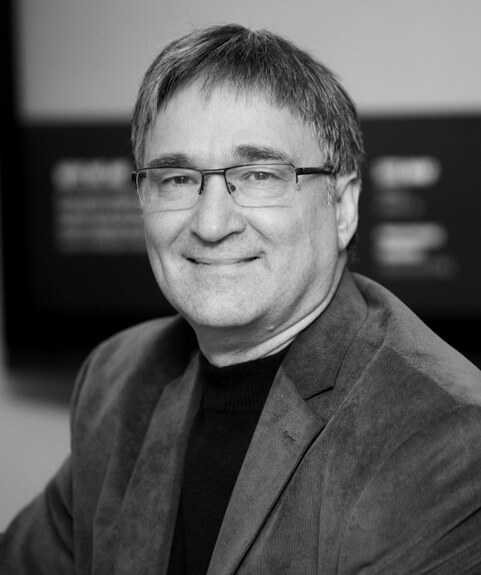 Richard Long
One Way Ministries Representative
Richard Long
One Way Ministries Representative
Richard Long serves at One Way Ministries as the pastoral liaison, providing resources and encouragement to other ministry leaders in the city. He and his wife also co-lead as elders in the Vineyard Ottawa church.
Frequently
asked questions
1. What can my church do for The Big Give?
That's up to you! Ideas include:
free household items give away
free clothing give away
free delivery for large items
a free fun day (carnival)
a free BBQ (be mindful of cultures)
a free concession or baked goods table
a free car wash and/or oil changes
a free outdoor concert
free haircuts, face painting or simple manicures
free bike repairs
free bagged lunches
free breakfast
free balloons for kids
free "prom" station
free shoe shinning
free free prayer booth, Bibles or church tours
free book give away (be mindful of content)
free Guitar lessons
free button sewing/mending
free movie in the park with free popcorn
free beach towels and sand toys for kids
free draws for special things like tickets to a game or event
free pony rides or animal farm
2. How much will it cost our church over and above the sign-up fee?
That depends on what you plan for the day and what items and services your volunteers are able to donate.
3. How many people will it take to coordinate this at my church?
It will take one key person who can then gather a volunteer team dependent on the size of the event.
4. When should I start planning?
We can help you get started as soon as you sign up. Ideally, churches will sign up as soon as possible since there are some aspects of the event that can benefit from additional lead time.
5. What if it rains?
The Big Give happens rain or shine! We recommend that every event plan includes a rain location in case of inclement weather.
6. If we go with a free garage sale, should we limit how much each person takes?
It's not encouraged, as most people will only take as much as they can carry or as much as their car can hold.
7. Where will we get all the "stuff" if we choose to host a free garage sale?
It will come from anywhere and everywhere! The easiest start will be to ask your congregation and have them ask their friends and neighbours.
8. How and when do we begin to collect the items?
You can begin collecting items as early as you can accommodate them. For most churches, we recommend collecting about two weeks before the event as not to interfere with regular church programs. You will need a team to go through all the donations to ensure they're appropriate to give away.
9. What do we do with anything left over after the event?
There are several places to give away what is left: The Salvation Army, Bibles for Missions, and any of your local second-hand stores or non-profit organizations that accept the type of items you have. Garbage and e-waste will also need to be disposed of appropriately. It is suggested that leftover clothing/shoes/small items be brought to Mission thrift, St Vincent de Paul, Salvation Army thrift stores, or suitable ministries in your area. Leftover computer/electronics should be brought to local businesses that accept for disposal or refurbishing. A team member should take a little time to determine where these businesses are in your local area before the big day, and have someone designated to transport these items.
10. Should we plan to help transport larger items?
If possible, it would be great to have volunteers with vans or trucks to help transport larger items to people's homes.
11. Can we advertise our church programs?
While you are welcome to have some free resources about your church or ministry programs if anyone asks, please be mindful that the goal of the day is not to convince people to attend your church or programs.
12. How does our church benefit from becoming involved?
The Bible tells us that it is more blessed to give than to receive. Your church will be part of meeting some very practical needs in your neighbourhood, and people may ask you to explain why you would hold this type of event. You will also be symbolically joining with other churches and ministries in your city and across the country in a radical act of unity and love.
13. Will help be available during the planning process?
Of course! Our team will provide you with the resources and support to make your event a success. We're here to help with planning, to foster idea sharing between churches, and to supply compelling advertising videos and materials.
14. Can we pray with people?
Yes, but only if asked by an event attendee. Some churches will choose to have a prayer tent or station as a way of opening that conversation.
15. What are we as a church not permitted to give away?
Get in touch
We want to hear from you. Reach out to us and we'll respond as quickly as possible.